Charity/Mission
Proceeds from ticket sales helps support the following mission projects: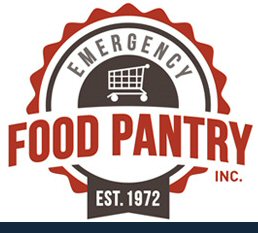 The Emergency Food Pantry is a food distribution program whose mission is to provide referred families and individuals facing emergency situations with one week's supply of healthy food.
For over 40 years, the Emergency Food Pantry has been located in the Fargo-Moorhead community to help feed the citizens of Cass and Clay counties in times of crisis, unemployment, fire, family violence, medical problems, and other difficult situations. The Pantry provides hungry families and individuals with wholesome food to tide them over during these times of emergency.
We all pay the price of hunger, as the economic and social costs of malnutrition, chronic illness, unemployment, and low productivity rise. We all benefit when fewer are hungry.
---
The Head Start Program and Early Head Start Programs exist to provide a comprehensive early childhood education, health, nutrition, and parent involvement services to low-income children and their families.
---
The Cystic Fibrosis Association of North Dakota (CFA) devotes its time and financial resources to helping North Dakotans with cystic fibrosis (CF) and their families.
---
---
---
The Bdecan Ministry Team, a project of the Presbyterian Church (USA), the Presbytery of the Northern Plains, and the Bdecan Presbyterian Church, (a Dakota Presbytery church located at Tokio ND on the Spirit Lake Reservation, the only Dakota Presbyterian church within the geographic bounds of Northern Plains Presbytery,) is a broad-based community initiative to empower the Dakota people of the Spirit Lake Nation. We collaborate to develop projects that will aid community members with support services that help them to provide for their material and spiritual needs. The Bdecan Ministry Team works with individuals and families to develop and build on their values to improve quality of life for the Dakota people and others on the Spirit Lake Nation.
---
---
---
CHARISM is unique is its neighborhood-based approach – our offices and programs are purposely located within walking distance of the families we serve. This lets us be a part of the neighborhood and see first-hand how we can help support our neighbors and build a stronger Fargo.
CHARISM is special in its approach to youth and families. We do not just offer a safe place for children to be after school or during the summer, we also get to reinforce what they are learning in school and teach them new skills. Our mentors and staff provide educational support by helping with homework and academic activities, but they also model social skills, teach positive decision-making, and become someone a child knows cares about them.
CHARISM focuses on community outreach, to help neighbors get to know each other and build a sense of trust and respect. CHARISM loves to connect our neighbors with other community organizations and groups, too – CHARISM wouldn't exist without collaboration with groups like Project English and NDSU Extension! We're always seeking ways to connect our neighbors with the community outside of their immediate neighborhood, and we also love to bring in programs right to the neighborhood to increase access to these resources.
CHARISM realizes that making a difference in the lives of the people we serve is a community effort, we couldn't do it without the help of some wonderful partners! We partner with others in to build the strongest community that we can. We work closely with the Fargo and West Fargo Public Schools, the Fargo Park District, the Fargo Police Department, colleges, churches, and numerous other organizations in Fargo. We hope you will help us continue in our efforts to build stronger neighborhoods with opportunities for all neighbors to reach their goals and potential!
---
Jeremiah Program offers one of the nation's most successful strategies for transforming families from poverty to prosperity two generations at a time. Jeremiah prepares determined single mothers to excel in the workforce, readies their children to succeed in school, and reduces generational dependence on public assistance
---
---
---
---
The Dorothy Day House of Hospitality and Food Pantry is a loving, Christian community that shelters, nourishes, and empowers people who are homeless and hungry.
---
Trollwood Performing Arts School is a unique arts organization committed to providing high quality arts education, exceptional community entertainment, and serves as a community events and exposition center.
Trollwood serves as the managing arm for Bluestem Center for the Arts, a world-class facility headquartered in Moorhead, MN. The campus includes river views, grassy meadows, woods and wildlife, outdoor stages, a 2,500-seat amphitheatre, and the beautiful Marcil Commons which serves as an educational center and rental space including warm, knotty pine rooms with beautiful park views.
Trollwood Performing Arts School's youth programs are committed to providing high quality performing arts education and exceptional community entertainment.
---
---
We believe that when a child is fed, they are equipped to learn, grow and imagine a future filled with opportunity.
Childhood hunger has an impact in our communities. During the school year more than 33,000 children across North Dakota qualify for and greatly rely on the federal free and reduced lunch program to meet their daily nutritional needs. But on weekends, many of these children struggle with hunger.
Hunger amongst our children can have lifelong and extremely costly consequences. Hungry children suffer physical, emotional and developmental impairment. They are sick and hospitalized more often. Hungry children don't learn as well at school, which in turn, limits their potential and productivity as adults. Adults who experienced hunger as children are often not as well prepared mentally, emotionally, physically, or socially to perform in today's work environment.
---
For the past six years, our Foundation has worked hard to raise funds for the GOT NO MILK program which provides milk for elementary students for their mid-morning snack. Teachers tell us that morning milk truly contributes to increased attention in the classroom, and we all know how important it is for physical development.
In partnership with Fargo Public Schools, it is our goal to provide one serving of milk or juice during mid-morning snack break to all students eligible for free and reduced lunches. New this year, we will also provide milk for students who are not eligible for free and reduced lunch, but whose families are struggling to make ends meet.
---
Our focus and expertise is in working with teens, parents and young adults under 22 years of age. Most of the services are free and when there is a charge it is based on a family's ability to pay.
In our services directory are programs for runaway, homeless and street youth; juvenile offenders; youth failing in school; youth suspended or expelled from school; young parents and pregnant moms (under 22); youth arrested and unable to immediately return home; youth needing emergency care: youth needing peer support or cross-age mentoring; and youth with anger issues. We provide family counseling during the day and in the evening at the convenience of the parents.
---
To provide inmates with spiritual guidance and support;
Share the gospel of Jesus Christ;
Encourage the inmates to grow in Christ;
Help bridge the gap between the inmate and their family, and a local church;
To assist and help in practical ways, to encourage and help our graduates in a positive spiritual journey with Jesus Christ.
---
The YWCA Cass Clay is part of a membership movement dedicated to the empowerment of women and children and the elimination of racism.
Since 1906, the YWCA Cass Clay has provided women and children in this community with educational and leadership opportunities, support and encouragement, as well as safe and affordable housing.
Mission:
The YWCA Cass Clay is dedicated to eliminating racism, empowering women, and promoting peace, justice, freedom, and dignity for all.
---
Churches United for the Homeless is the largest shelter in northwestern Minnesota and is the only shelter within 225 miles that is able to accommodate single men, single women, and both one and two parent families. We offer a safe haven to those most in need, a chance to reflect on the direction they wish for their lives, and the opportunity to utilize our community's many resources in achieving their goals.
We accomplish this goal by offering spiritual ministry and emotional affirmation to people who are homeless, furnishing a temporary shelter, and referring residents to appropriate services such as job service, social services, mental health services, and programs such as Alcoholics Anonymous.
---
OUR MISSION
We assist diverse teens in their quest to achieve a high school diploma.
OUR VALUES
The core values that drive the Legacy Children's Foundation are education, perseverance, faith and honesty. We strive to uphold these values in every aspect of our foundation.
OUR GOALS
To provide a healthy set of expectations and meaningful rewards to teens, as stepping stones to the achievement of a high school diploma. To nurture faithful relationships between teens and members of our community so the gifts and talents of each life may thrive.
---
Alexa of West Fargo died July 15, 2004 at the age of 14 while awaiting a double lung transplant. Alexa's Hope exists to end the waiting list for organ donation such that no person in need of an organ transplant is denied due to the lack of available organs.
---
The Fargo-Moorhead Coalition for Homeless Persons began in 1989 in response to information-sharing needs of the four emergency shelters then operating in the area. The number of homeless people in the community was steadily rising and was higher than the national average. The Coalition became a forum for discussion about the system-based challenges of people experiencing poverty and homelessness, as well as a means of sharing and pooling resources. Today, with more than 60 active partners, the Coalition works on systems change initiatives, state and local policy advocacy, service provider education, and innovations in homeless service delivery that emphasize fairness, vulnerability, and the efficient use of resources.
---
Haley's Hope specializes in screening and consulting for dyslexia.
---
Mentoring changes lives, and Big Brothers Big Sisters is America's leader in one-to-one youth service. BBBS has over a century of proven success in creating positive friendships that benefit children, volunteers, families, neighborhoods, and communities. In the Fargo–Moorhead area, BBBS has been a program of The Village Family Service Center since 1973. School-based mentoring was added in 1998.
---
Plains Art Museum connects art, artists, and audiences to foster creative, resilient, and welcoming communities.